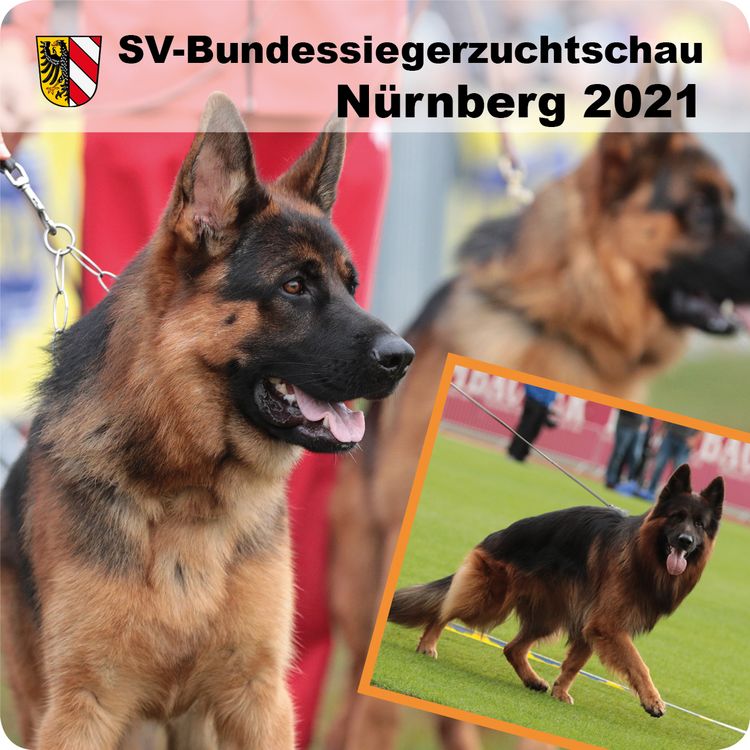 Ladies and Gentlemen:
We are pleased to inform you that the deadline for registrations for the SV BSZ Conformation Show in September 2021 was prolonged from May 31st to June 28th, 2021. For details please follow the link below. Please kindly inform your members and all other interested parties about this latest news.
Also, please be aware that parking tickets for guests who do not wish to present a dog on the occasion of the show can only be booked online once the deadline for dog registrations has expired.
Thank you for understanding and thank you for your attention.
Mit besten Grüßen aus Augsburg – With kind regards from Augsburg!
Hartmut Setecki
World Union of the Associations of German Shepherd Dogs (WUSV) e.V./ registered association
– Secretariat General –
Internet: <http://www.wusv.org>
E-Mail: <wusv@schaeferhunde.de>
---
Internationellt mästerskap för schäfer, sök- och räddningshundar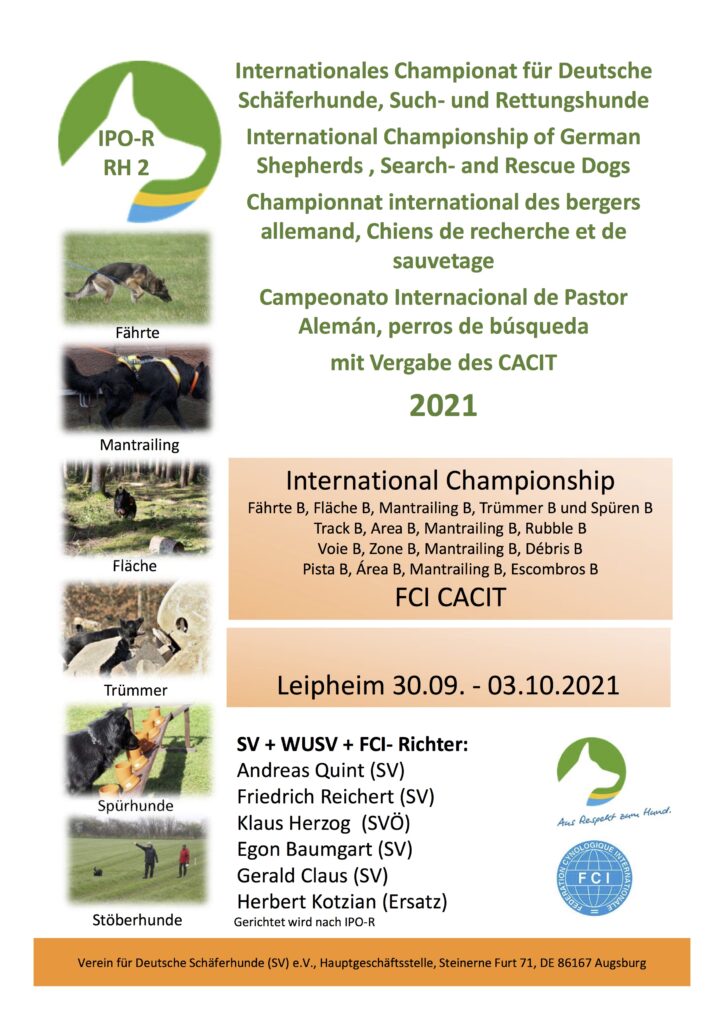 International Championship of German Shepherds, Search and Rescue Dogs which will be held in Leipheim/ Germany from September 30th, to October 03rd, 2021